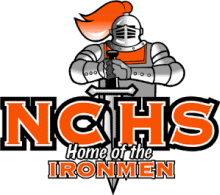 NORMAL COMMUNITY
HIGH SCHOOL BANDS
Charms Log In Instructions
The NCHS Bands Department uses Charms Office Assistant to organize all elements of the band program. This includes checking out instruments, distributing uniforms and tuxedos, communicating with parents and students, as well as making all marching band and trip fee payments online through Charms and PayPal.
Click below to navigate to the Charms Log-In Screen, the school code is "NorCommBands":
​
Directions for setting up your charms account:
Step 1: Go to www.charmsoffice.com
In the top right corner, click the "Login" tab
​
​
​
Step 2: Change to the "Parents/Students/Members" tab
​
Login to your child's program account using the following School Code: NorCommBands
​
Step 3: Log in to create your students password.
* When you enter your child's ID NUMBER (This number is your students ID number, the same as their email address with @unit5.org at the end) as a Student Area Password, another more detailed screen appears with even more options to view your student's uniform assignments, music assignments, financial records, forms and inventory. Once you have first entered this ID number, you may create your own, unique password by clicking on the Change Password button.
​
Step 4: View and Modify your information
The following icons will take you to screens to change password and update your profile:
​
​
​
* Update Personal Information – you may help make changes to your child's student information page (such as updating phone numbers and email addresses if they change) to help the teacher communicate with you more effectively. Click the Personal Info button.
* Please Note: The first page is student information (STUDENTS CELL PHONE, EMAIL, ETC.)* Add Parent: To the left, click "Add Adult" and input your information so you can be contacted as well.
​
​
* Personal Information: Please add the make, model, and serial number (if available) for insurance/liability reasons at the school.
* Most importantly, the parent page assists both you and the teacher to communicate with each other. Stay up to date on what's going on with your student!!! Thanks so much for your help! This will be a great way to manage things in the band department. Look out for more information as we get more up and running in the future.
If you have any questions regarding Charms, please email Mr. Carter at carterp@unit5.org.