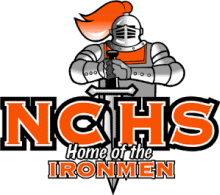 NORMAL COMMUNITY
HIGH SCHOOL BANDS
8th Grade Audition Information
Auditions will happen in late January and/or early February. More information can be found at the link below. We look forward to having you as a part of our program!
​
8th Grade Audition Information
​
About NCHS Bands
The Normal Community High School band department is committed to providing an exemplary musical experience for all students involved. Students are given a wide range of opportunities to grow through musical experiences and learn important life skills. These include two jazz bands, four concert band ensembles, and the "Marching Ironmen" marching band that performs at football games.
​
​
Normal Marching Band
For information on the Normal Marching Band just go to their website:
Follow us on Social Media