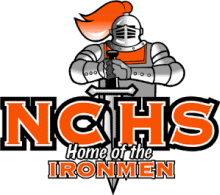 NORMAL COMMUNITY
HIGH SCHOOL BANDS
The NCHS Jazz Ensemble and Jazz Collective explore a wide range of musical styles - everything from traditional jazz from the swing era to contemporary big band arrangements to funk and R&B as well. The Jazz Bands are open to any student at NCHS who can display a level of performance competence on their chosen instrument. NO PRIOR JAZZ EXPERIENCE IS REQUIRED! Membership in the Jazz Ensemble is determined by an audition process. Students will be placed in an ensemble and on a given part appropriate for their level of ability at the conclusion of auditions. Students who are members of an existing music department ensemble are given priority in the selection process but all are welcome to audition as there are instances where no one from the traditional ensembles choose to audition or may play those non-traditional band/orchestra instruments (guitar, bass (acoustic and electric), and piano)
NCHS Jazz Bands
​
NCHS Jazz Ensemble meets Tuesday and Thursday evenings 6:30-8:00pm with some sectional rehearsals happening immediately before or after regular rehearsal on occasion.
​
NCHS Jazz Collective meets Tuesday and Thursday evenings 5:00-6:15pm.
​
Attendance at all rehearsals and performances is required to maintain membership in the ensemble. The jazz bands performs at various music department and school functions as as well as at regional high school and collegiate jazz festivals from Jan - May.
NCHS Jazz Bands interest meeting Wednesday, September 28th 3:30pm-4pm in the Band Room (54). If you have any interest in joining one of the two Jazz Bands this year you should attend this meeting.
​
If you have any questions feel free to reach out to Mr. Carter at carterp@unit5.org
Tuesday, February 2nd - NCHS Jazz Ensemble at NIU Jazz Festival
Saturday, February 18th - NCHS Jazz Ensemble at WIU Jazz Festival
Tuesday, February 21st - NCHS Jazz Collective at Bradley University Jazz
Friday, March 10th - NCHS Jazz Bands at NCWHS Jazz Night
Friday, May 5th - NCHS Jazz Bands at NCHS Jazz Night