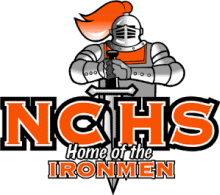 NORMAL COMMUNITY
HIGH SCHOOL BANDS
Students who are a member of the 2022-2023 NCHS Bands Wind Ensemble will be traveling to Chicago, Illinois in late March of 2023. While there they will have the opportunity to take in the sights of the city, hear the Chicago Symphony Orchestra, and perform on the stage at Symphony Center, where the Chicago Symphony Orchestra plays their concerts, a once in a lifetime opportunity!
​
There will be an Informational Parent Meeting on Tuesday, May 24th at 6pm in the NCHS Auditorium to go over more details about the trip as well as answer any questions. All parents and students who will be members of the 2022-2023 NCHS Wind Ensemble are welcome to attend.
​
Check back regularly, this page will be updated as details are released regarding the trip. Also, fundraising information will be posted here to keep you up to date on all the fundraising opportunities to help offset the cost of the trip!
​
Feel free to email Mr. Carter (carterp@unit5.org) with any questions.