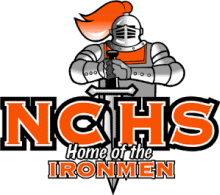 NORMAL COMMUNITY
HIGH SCHOOL BANDS
Students who are members of the 2022-2023 NCHS Bands Wind Ensemble will be traveling to Chicago, Illinois from March 26th-28th, 2023. While there they will have the opportunity to take in the sights of the city, hear the Chicago Symphony Orchestra, and perform on the stage at Chicago Symphony Center, where the Chicago Symphony Orchestra plays their concerts, a once in a lifetime opportunity!
​
The second payment of a $250 per traveler is due by Friday, September 2nd. The payment can be completed through Charms or by handing a Check to Mr. Carter in Band Class.
​
If parents are interested in chaperoning there are still a limited number of availabilities offered on a first come first serve basis. Please email Mr. Carter if you are interested in serving as a chaperone on the trip.
​
Check back regularly, this page will be updated as details are released regarding the trip. Also, fundraising information will be posted here to keep you up to date on all the fundraising opportunities to help offset the cost of the trip!
​
Fundraising!
The NCHS Wind Ensemble is selling Gobena Coffee in order to raise funds for their upcoming trip to Chicago in March 2023. If you are interested in supporting their travel or just want some coffee reach out to your favorite member of the NCHS Wind Ensemble!​​
​
Several forms are below with further information.
​
Payment Schedule and Information
​
​
Feel free to email Mr. Carter (carterp@unit5.org) with any questions.
​