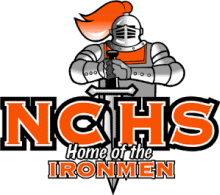 NORMAL COMMUNITY
HIGH SCHOOL BANDS
Fund Raising Opportunities
Students and parents: Check back often to explore opportunities to assist the NCHS band program financially! It takes a lot to run a band program; fundraising can help your student, as well as the entire program to grow and promote a positive experience.
U5MP Musical Arts Extravaganza
NCHS is hosting the U5MP Musical Arts Extravaganza on Monday, November 8th this year to replace the Spaghetti Supper. We hope that you can donate to help support the Bands program here at NCHS! Any donation helps no matter how small!
​
​
​
​
A Big Thank You To Our Sponsors!
​
Please support our sponsors because they are so generous with the NCHS Band program. Thanks!